Accueil > L'association > About us
About us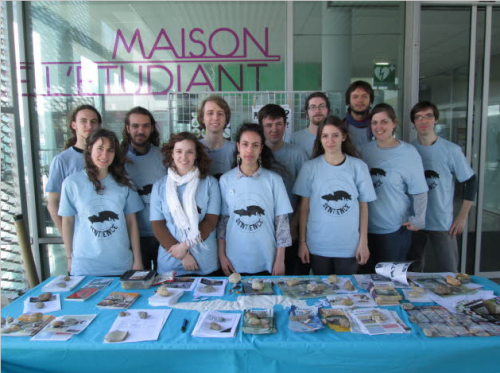 samedi 3 mai 2014, par Elodie Ventura
Toutes les versions de cet article : [English] [français]
For us, the issue of animal rights is of utmost importance, and thus must be brought into the limelight. An open and public debate on the issue of animal equality must be sparked, and this is especially important in the country's learning institutions, where such inequalities are most comprehensively learned.
Animals are sentient beings : They feel emotions, are conscious of the world in which they live, and are capable of subjective and abstract thought processes.
As a society, we seek to show the extensive ethological research on sentience in animals to the public, and also to shed light upon the exploitation of animals (for food, clothes, science, entertainment, etc.)
In order to do this, we have already employed numerous forms of information distribution, such as stands, pamphleteering, poster campaigns, conferences, debates, film projections, exhibitions, and international animal rights initiatives, most recently the Day Without Meat.
We aim also to improve on campus access to vegetarian, and specifically vegan meals. Our sister branch in Lyon, France seeks to install a daily vegetarian option, a task requiring considerable effort due to recent laws inhibiting the distribution of vegetarian dishes in 'public cafeterias' such as in schools, universities, and workplaces.
However, Sentience is not a vegan or vegetarian society, we are open to everyone who is concerned by the slavery of animals, the insidious omnipresence of speciesism and the suffering caused, whether it be by the industries of meat, fishing, dairy, fashion, and everything in between.
Sentience is a force for an educational, cultural and societal change of attitude towards animals.